ABOUT ADVENTURERS
Our Church runs Adventurers, which is a Christian activity-based program for children aged 4 to 9 years old. It is a family-based program, run by volunteers and is designed to support parents/caregivers and provide Bible-based learning and new skills for children.

Adventurers is designed to strengthen parent-child relationships by providing specialised activities tuned into the psychological needs of this age group. This also provides parents opportunities to grow their parenting skills and enjoy special activities with their children.

In Australia all volunteers involved in an Adventurer Club are required to follow safety procedures such as Working with Children Checks and AdSafe training to provide a safe place for children.


WHAT HAPPENS AT ADVENTURERS?
A club meeting will include a variety of activities and may be held either at an indoor location or at an outdoor location. Our meetings are generally held on the first Saturday of the month starting in February and ending in November. Meetings held at the church run from 2:30pm until 4:30pm.


Each meeting starts with a worship program which includes the reciting of The Adventure Pledge and Law, singing of the Adventurer songs along with some other songs, prayer and a short talk focused on one of the key aspects of the Adventurer Law.

After the worship, Adventurers split into their classes for activity-based progressive age-appropriate classes. There is a series of six classes, one for each year from ages 4 to 9. In their classes, Adventurers also earn badges known as awards. The awards cover a wide range of interesting topics including Bible, arts and crafts, nature awareness, community awareness, home skills, health, recreational skills and personal development.

Parents are encouraged to join with their children through worship, class and combined activities as a way of strengthening and building relationships.
PLEDGE AND LAW
The Adventurer Pledge and Law is an important part of Adventurers as it serves as the principles that Adventurers strive to live by.
ADVENTURER PLEDGE
Because Jesus loves me, I can always do my best
ADVENTURER LAW
Jesus can help me to:
 Be obedient
 Be pure
 Be true
 Be kind
 Be respectful
 Be attentive
 Be helpful
 Be cheerful
 Be thoughtful
 Be reverent
UNIFORM
A uniform is worn at all Adventurer events. It gives recognition to the members of the Club. There are two types of uniforms:
1. Dress uniform
This uniform provides identification and acknowledgement of classes completed, events attended and awards achieved. The uniform is made up of the following items:
-  A white and navy Adventurer polo shirt that comes in a unisex cut.  (It has the 'Adventurer Club Emblem' patch on the chest and the 'Adventurer World Patch' and the 'Australian Flag' on the sleeves.)
-  Navy pants/shorts/skort/skirt.
-  A navy sash which holds Adventurer pins, awards and event patches.
-  Green scarf (4 to 9 year olds) or maroon scarf (staff) includes woggle.

-  All items except pants are available at Better Books and Food (588 Freemans Drive, Cooranbong).
-  See examples below.
2. Field uniform
This uniform is usually worn for meetings and activities where we will be more physical and possibly get dirty. It is also worn for conference events where multiple Adventurer clubs come together for activities as a means of easily identifying our club members. 
Club provided shirt = $15 + any pants/shorts that are suitable for the weather and setting.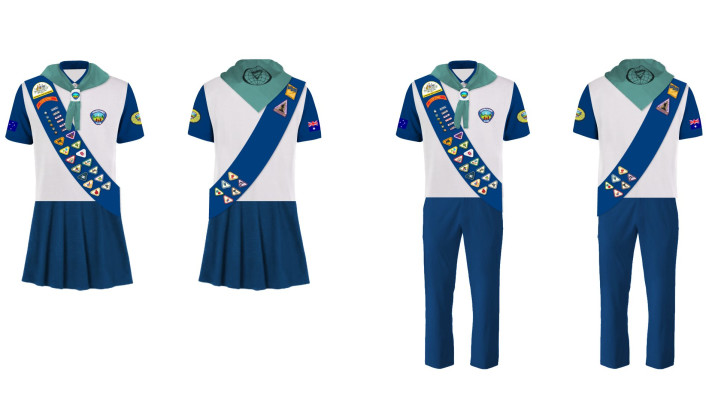 REGISTRATION
Registration for 2023 will be held at Avondale Memorial Church on Sunday, January 29 from 10.00am - 11.00am.
CALENDAR
Please contact the club director for the 2023 calendar of events.
CONTACT US
More detailed information Click - New Member Booklet
For further enquiries contact:

Clinton and Lauren Findlay – +61439 962 971
2023 Avondale Memorial Facebook page - Adventurers Facebook page
Page update Jan 2023